Redefining the delivery of care and improving the EXPERIENCE OF AGEING
The Centre for Research in Geriatric Medicine
---
Practical, on-the-ground initiatives transform older lives. We support the Centre for Research in Geriatric Medicine in developing and introducing systems that rethink care and improve equality of access.
So much more is possible when we step outside the old care paradigm. Flagship Queensland projects are already showing the way and being adopted around the world.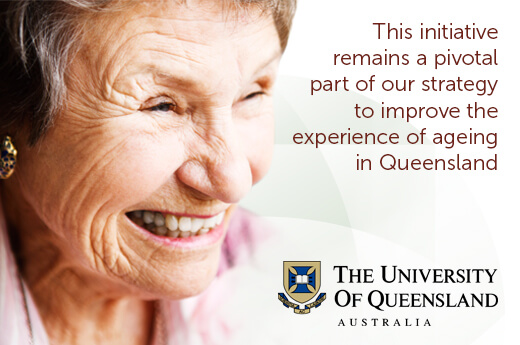 The Centre for Research in Geriatric Medicine is among the most successful geriatric medicine research organisations in Australia. It brings together researchers with diverse backgrounds to collaborate on innovative approaches. Disciplines include medicine, nursing, allied health, psychology, biomedical engineering, health economics and software development. It also collaborates with research organisations throughout Europe and North America.
One of the flagship projects of the Centre for Research in Geriatric Medicine, is its telehealth initiative which is connecting older patients in smaller regional hospitals and nursing homes with geriatricians in Brisbane – via online consultations and technological support.
Aegium provided seed funding for this successful telehealth project and will continue to support the Centre's most promising initiatives.
Meet Professor Len Gray
Professor Gray is in inspirational figure with a big-picture vision of both the challenges society faces with an ageing population and also the individual's constraints and potential in older age.
He was formally trained in both medicine and health administration and uses this dual perspective to rethink both the systems and medical care that often have to address more than one area of physical and cognitive decline in order to help older people maximise their potential and outcomes. Before taking on his current role at UQ, Professor Gray held senior management positions in the public health system in Victoria, in general management and aged care services.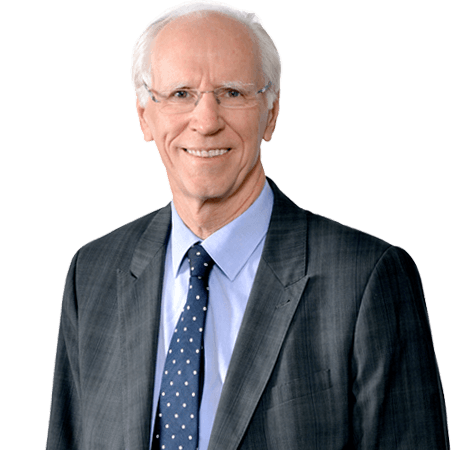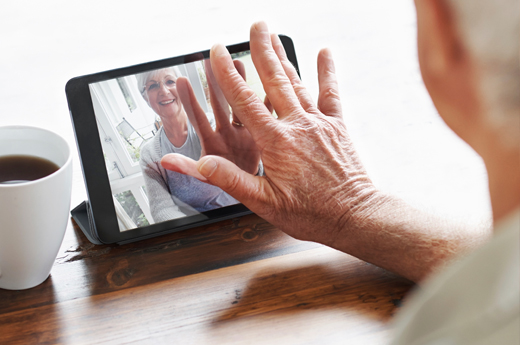 Achievements
 Aegium Foundation support has been vital to these developments:
The assessment systems developed by the Centre for Research in Geriatric Medicine are increasingly being adopted around the world.
The telegeriatric services centre in Brisbane currently enables 10 rural hospitals and 9 residential aged care facilities to access specialists through video consultation – with many more planned.
Around 1000 remote consultations are undertaken each year and this is growing fast.
Adding new locations to the program requires funding. Philanthropy partners can sponsor new locations through Aegium Foundation or make general donations for the Centre's age-changing initiatives.
About the Telegeriatrics program
The program is based at the Princess Alexandra Hospital in Brisbane and collaborates with the Centre for Online Health at Herston.
It was founded in 2002 and has worked with 15 regional areas in its pilot programs.
Its approaches include video-consultation, online systems and remote monitoring.
The system can be used to support home care, primary care practice, small rural hospitals and residential aged care facilities.
The program is run by Professor Len Gray who is also supported by Aegium Foundation in his role in the Masonic Chair in Geriatric Medicine at The University of Queensland.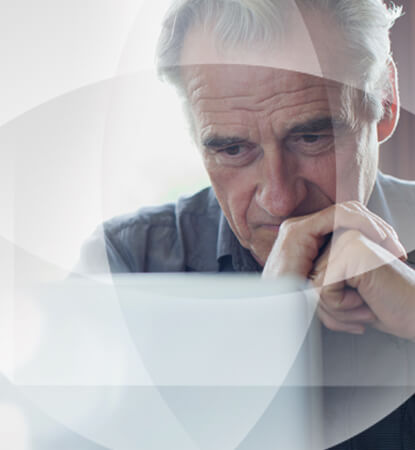 Aegium supports initiatives that have big potential but sometimes only a little funding...
Support the Aegium Foundation and help us change the way we experience old age.