Making corporate philanthropy work for you
Supporting Aegium Foundation is an investment in your culture, your brand and your corporate future.
Whether it's a one-off gift or a payroll giving program, Aegium Foundation welcomes your support and is keen to work with you to develop a strong partnership.
Most companies these days have a corporate social responsibility program (CSR) that supports the community. Aligning your charity with your brand and making the most of opportunities to engage your employees and customers has become something of a science. Doing it well is a win-win-win-win. A win for the employees, a win for customers, a win for the charity and a win for your company.
Aegium Foundation makes a strong partner for your program – it's a cause that is relevant to most of us through aged loved-ones or because we hope for a healthy and happier old age ourselves. It is particularly appropriate for any companies that are targeting a mature age demographic – medical companies, superannuation companies, over-50s insurance companies, cruise lines, coach tour operators, aged care operators and more.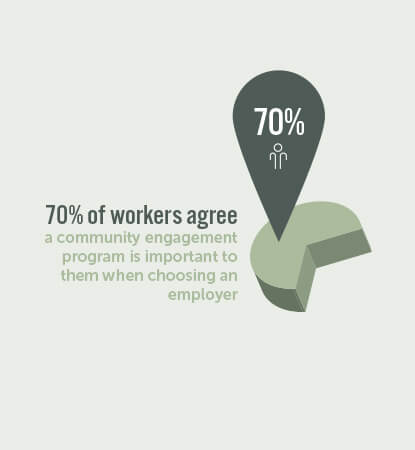 Payroll giving
For companies, payroll giving is a great way to get employees involved - and, for employees, it is a no-fuss way to give, with the benefit of donations being tax-deductible.
Some companies choose to match employee donations dollar for dollar and this is an added incentive for employees to get involved and help a charity they care about.
One of the easiest ways to set up a payroll giving program is through Good2Give. Aegium Foundation is listed on Good2Give and your employees can choose how much to give from their pay..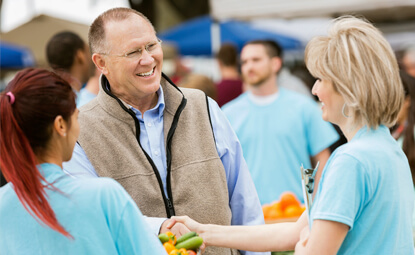 The benefits of a corporate philanthropy program
Attract good staff –70% of workers agree a community engagement program is important to them when choosing an employer.
Engage staff – 85% of employees feel it's important for organisations to 'give back' and community involvement has been shown to boost engagement.
Grow revenue – Companies with high employee engagement experience 2.5 x the revenue growth of those with less engagement.
Build a trustworthy brand – 90% of Australians choose to buy products or services from organisations they trust – they see community investment as the 2nd most important driver of this.
Reduce tax – Last but not least, your corporate donations are tax deductible.
"Corporate philanthropy engages employees and customers as well as stakeholders. Well directed, it is both good business, and business for good."
Belinda Hutchinson, Chancellor of Sydney University (Australian Financial Review 10 September 2015)


Maximise your contribution and staff engagement
Lead from the top – If employees see leaders are serious about making a difference, they will follow.
Establish a workplace giving strategy – Allocate staff responsibility and resources to run regular reminder campaigns.
Communicate with emotion and logic – You need to touch hearts to motivate people to give – but the logic of where the money goes is important too.
Create events – From morning teas to company teams sponsored in fun runs, fundraising events encourage team-building.
Make it easy to give – An efficient payroll giving system is easy to arrange through Good2Give, if you don't already have one.
Create an incentive to give – Matching employees contributions encourages them to give – they know they are achieving more than they can alone.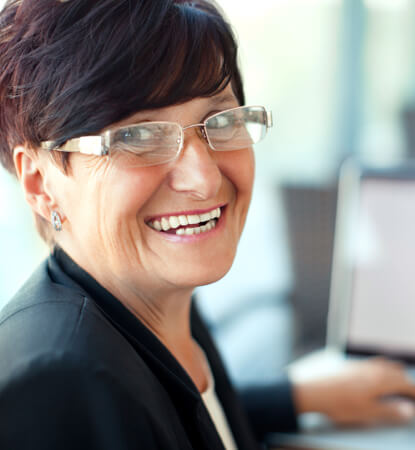 Aegium supports initiatives that have big potential but sometimes only a little funding...
Support the Aegium Foundation and help us change the way we experience old age.